If you are interested in contacting us for events or in general, please use the contact form below. 
We are currently not taking any reservations at this time. Seating is on a first-come, first-served basis.
La Carta De Oaxaca
Ballard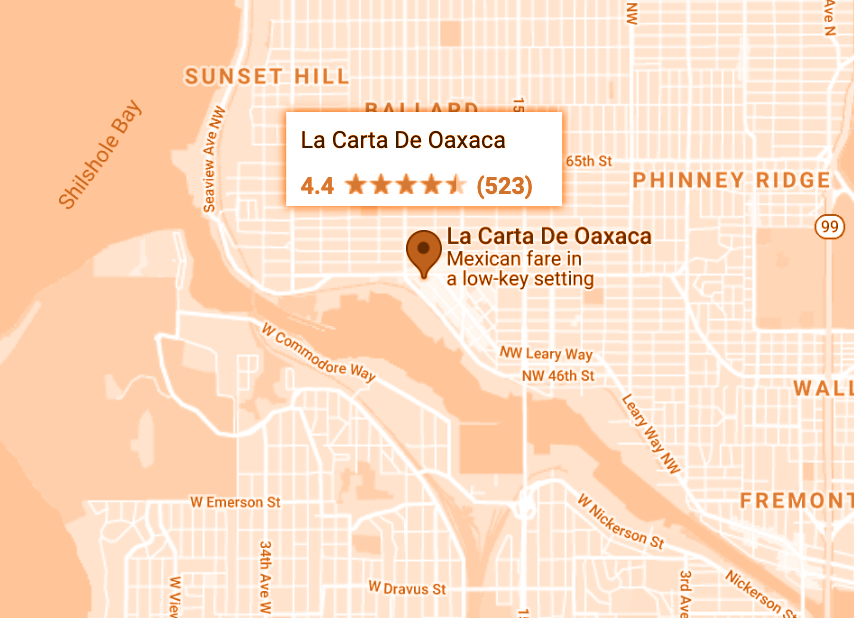 Open Tuesday-Saturday:
Tuesday-Thursday from 12pm-9:30pm;
Friday and Saturday from 12pm-11pm.
(We are open straight from lunch to dinner.)
Closed on Sundays and Mondays.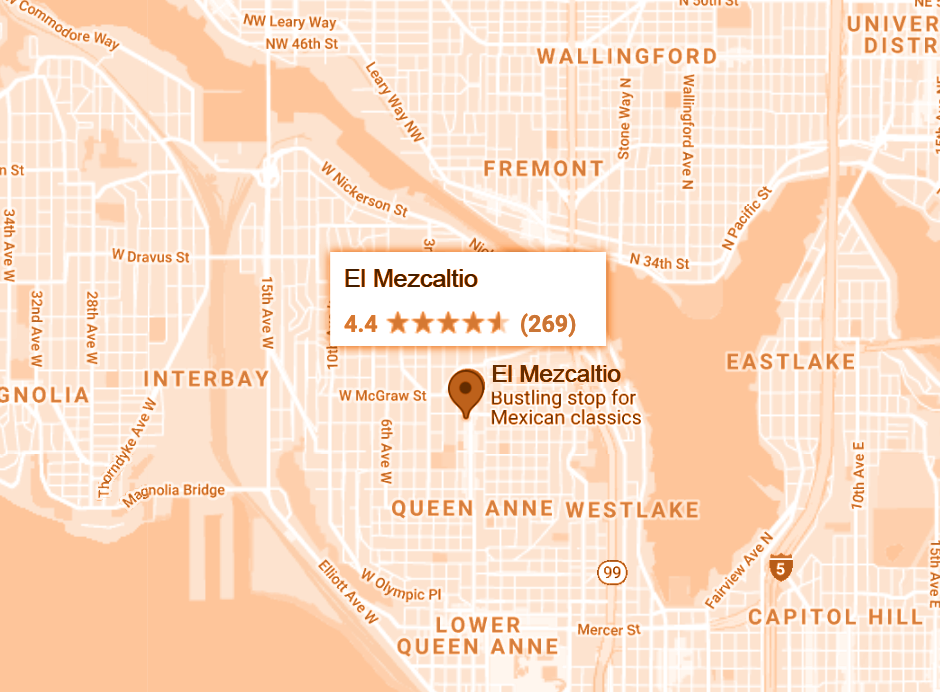 Open Monday-Saturday:
Monday from 4pm-9pm; Tuesday-Thursday from 11am-9pm (closed between 3-5pm); and Friday and Saturday from 11am-10pm (closed between 3-5pm).
Closed on Sundays.